Angella Vivienne Chebet, the wife of Sulaiman Kabangala (aka SK) Mbuga, who is wanted in Sweden on a case of defrauding 53m Krona (about Shs20.9billion) from her Swedish boyfriend Sten Heinsoo, has been denied bail and sent back to Luzira Prison.
The Anti Corruption court sitting in Kololo on Wednesday dismissed Chebet's bail application on grounds that she is a flight risk. A flight risk is someone who can run away from the trial.
Chebet was arrested last month with authority from the Directorate of Criminal Investigation in Kibuli over a case where she allegedly defrauded someone.
In a ruling delivered by Grade one Magistrate Pamela Lamunu on behalf of Justice Margret Tibulya, Court heard that Chebet was once arrested in Sweden and given bail on grounds that she would deposit her Ugandan Passport with court. However, Chebet by unknown circumstances found herself back in Uganda.

She had been arrested and charged in a Swedish court in February 2017, but jumped bail and found her way back to Uganda.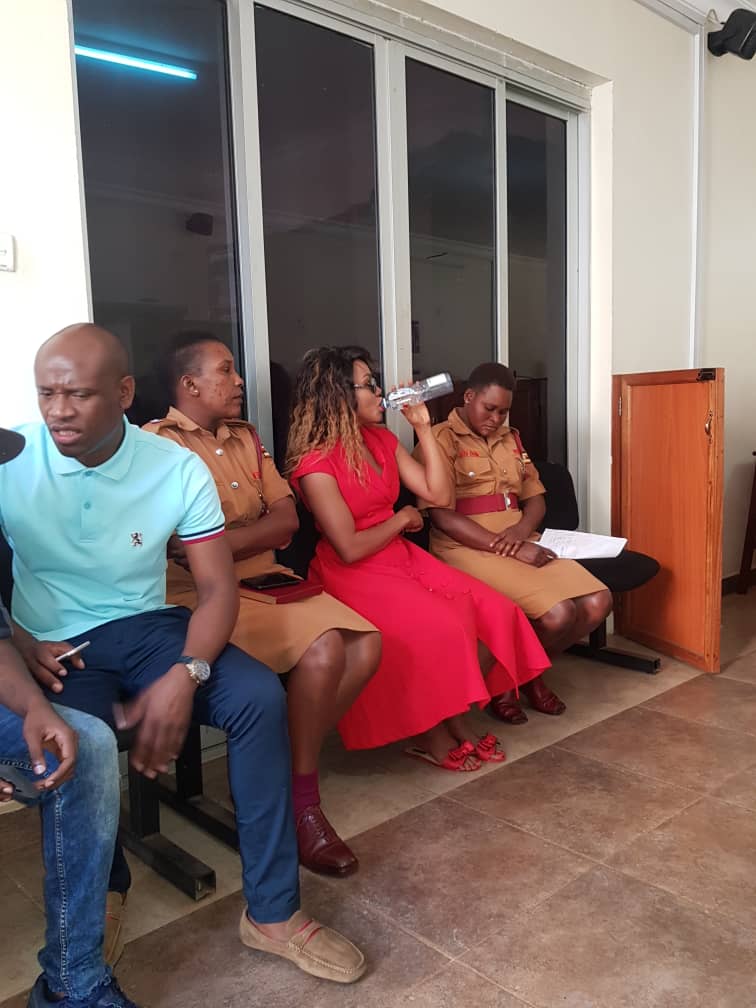 Last year, the Swedish media reported that the Swedish government had requested for assistance from the Uganda government to have Mbuga and his wife Chebet arrested. Uganda and Sweden do not have an extradition treaty between them.
Mbuga, a Kampala socialite and self styled tycoon, was arrested in the United Arab Emirates locked up at the Awiir Central jail in Dubai, a port city on the Persian Gulf, over fraud involving Dubai and Oman businessmen. He now faces another fraud case in Denmark involving $2.6m (about Shs9.5b) in a gold deal gone bad. 
Chebet has now been remanded until March 27th when she will return to court to be updated on the status of her investigations into her money laundering charges.