By
look of things, something might not be good financially with once loaded city
philanthropist cum activist Brian Kirumira aka Bryan White.
Latest
reports reaching us have it that Bryan White seems not to be doing well
financial-wise after putting some of his cars on sale.
Snoops
reveal that Bryan White has started selling off some of his cars so as to keep
up appearances and posture.
We
have learnt that last week he sold off at least four Toyota Hiace vans which
have been ferrying his Foundation members to different locations for his
projects.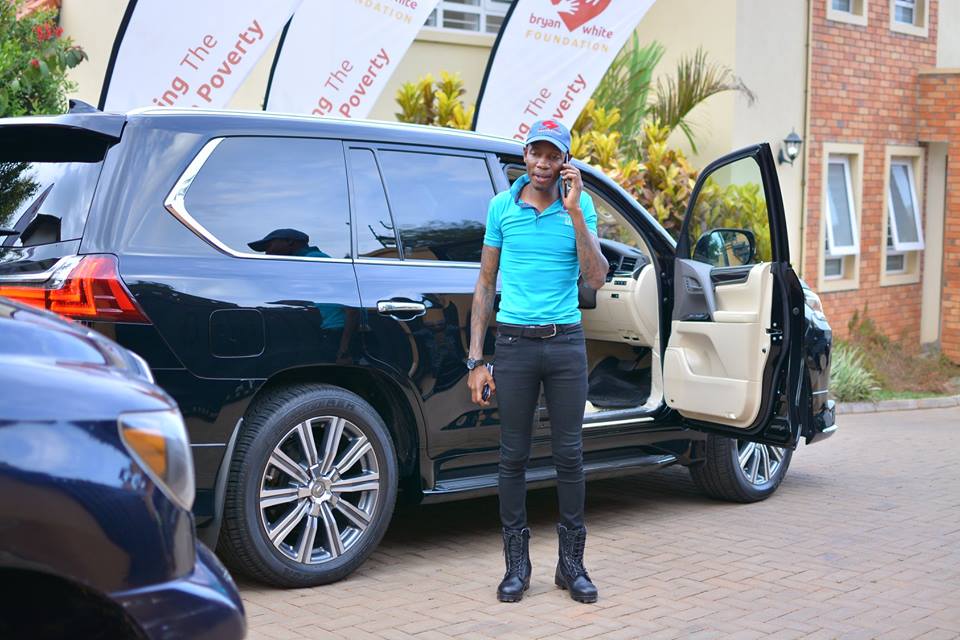 Sources intimated to us that Bryan White wanted money so badly that he tasked his car brokers to help him to sell the four cars at cheaper prices compared to their market value.
According
to snoops, the Toyota Hiace vans which he bought last year at about Shs60m each
have been sold at Shs25m, something that has left everyone wondering what kind
of brokenness is bugging the once moneyed fella.
Related
reports reveal that he is secretly selling some of his other Properties;
something that has left some members of the Podium perplexed wondering about
the future of the Foundation and its projects.